Regular price
Rs. 250.00
Sale price
Rs. 225.00
Unit price
per
Sale
Sold out
DESIGN & STYLE: This Jute Bag Size Is 10" height x 12" width x 6" gusset. This Stylish Bag Has a Zipper Closure Is Compact With Sporty Print Of A Cyclist In Black. The Jute Bag Has Natural Colour Jute Body, Black Gusset With Soft 6" Handle For Comfort And Ease
COMPACT: This Jute Lunch Bag or Tiffin Bag Can Accomodate 1 x Chapati Container, 2 x Sabji Containers, 1 x 500 ml Water Bottle, Tissue Papers, Knives, Fork and Spoon.
VERSATILE: Unroutine Jute Lunch Bags Can Be Used As Samll Jute Bags, Jute Office Bag, Small Jute Bag For Gifts
DURABLE & STRONG: Best Jute Bags Online. Lasts For More Than A Year Can Carry Weight Upto 20 Kgs
More About The Product

COST EFFECTIVE: Since Jute Bags Are Reusable Bags, They Are Extremely Cost Effective
ENVIRONMENT FRIENDLY: Jute Bags Are Made From 100% Natural And Bio-Degradable Jute Fabric
HIGH QUALITY: Unroutine Bags Are Made From 290 gsm Jute Sourced Directly From Mills And Stitched Using Automatic Machines For Export Quality Finish
100% INDIAN: All Raw Materials Used For Manufacture Are Of Indian Origin
Delivery

Expect delivery between 3-5 days
Cancellation, Refund & Return Policy

Unroutine Social Enterprises believes in helping its customers as far as possible, and has therefore a liberal cancellation policy. Under this policy:

Cancellations will be considered only if the request is made immediately after placing the order. However, the cancellation request may not be entertained if the orders have been communicated to the vendors/merchants and they have initiated the process of shipping them.

Unroutine Social Enterprises does not accept cancellation requests for perishable items like flowers, eatables etc. However, refund/replacement can be made if the customer establishes that the quality of product delivered is not good.

In case of receipt of damaged or defective items please report the same to our Customer Service team. The request will, however, be entertained once the merchant has checked and determined the same at his own end. This should be reported within 7 days of receipt of the products.

In case you feel that the product received is not as shown on the site or as per your expectations, you must bring it to the notice of our customer service within 7 days of receiving the product. The Customer Service Team after looking into your complaint will take an appropriate decision.

In case of complaints regarding products that come with a warranty from manufacturers, please refer the issue to them.

In case of any Refunds approved by the Unroutine Social Enterprises , it'll take 6-8 days for the refund to be processed to the end customer. 
Share
View full details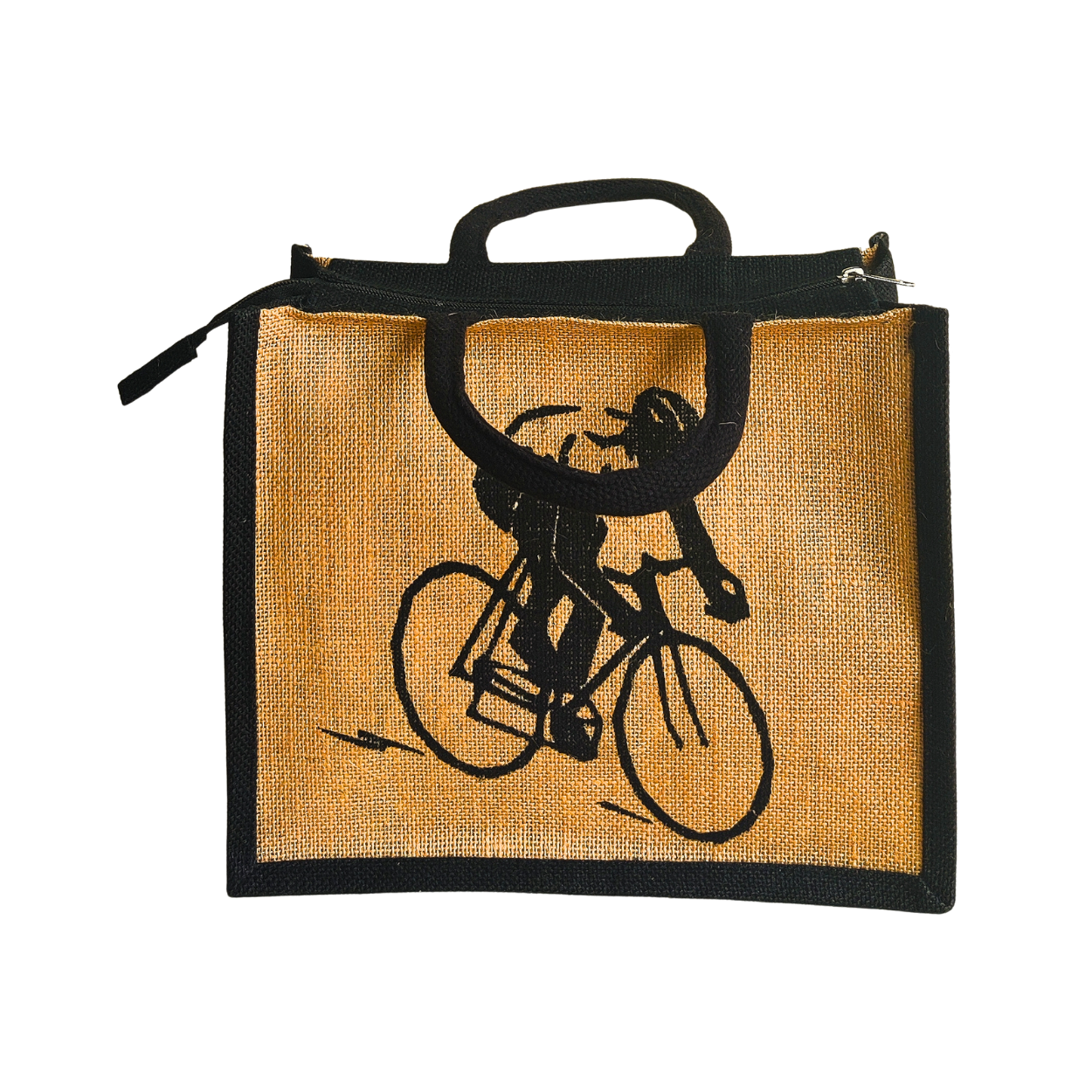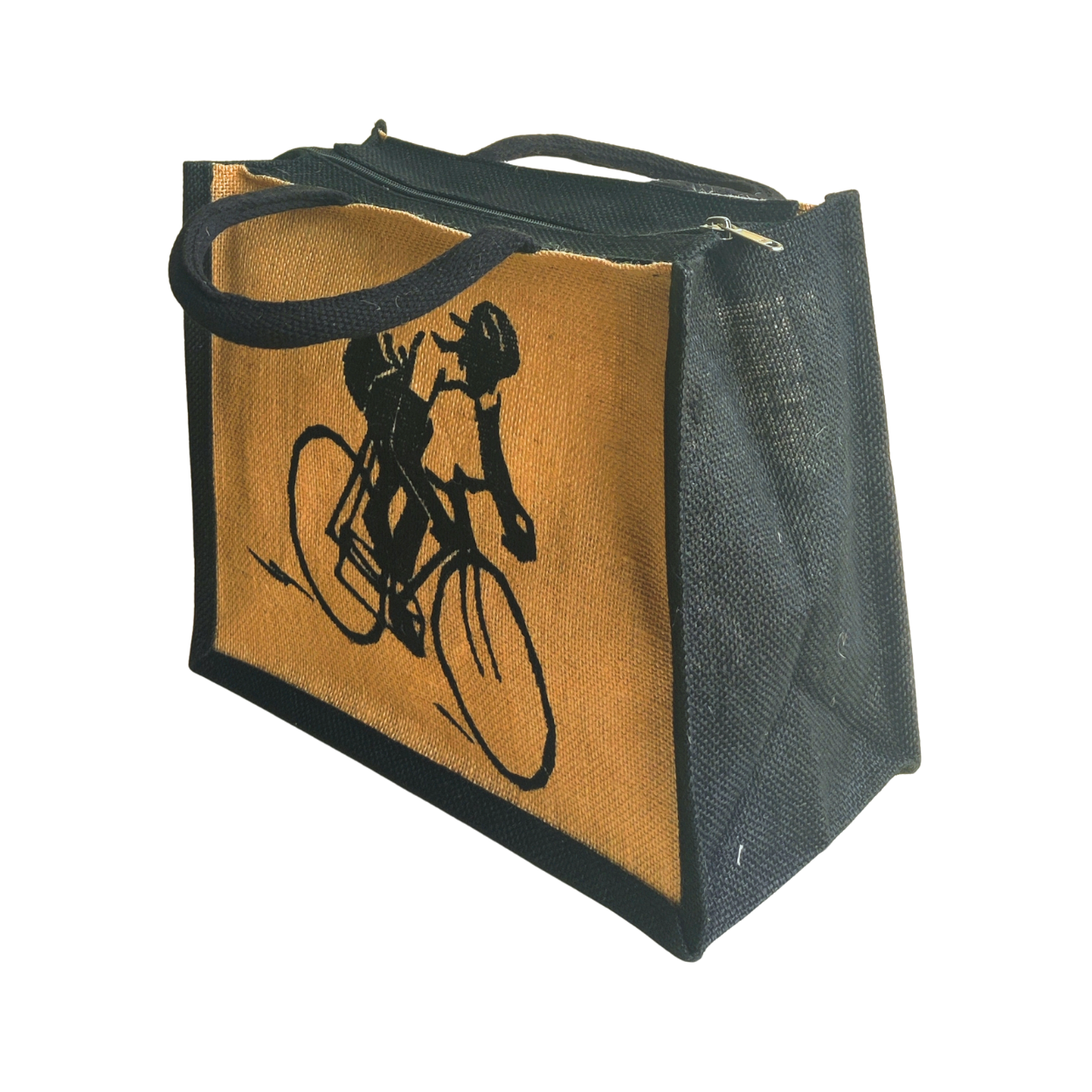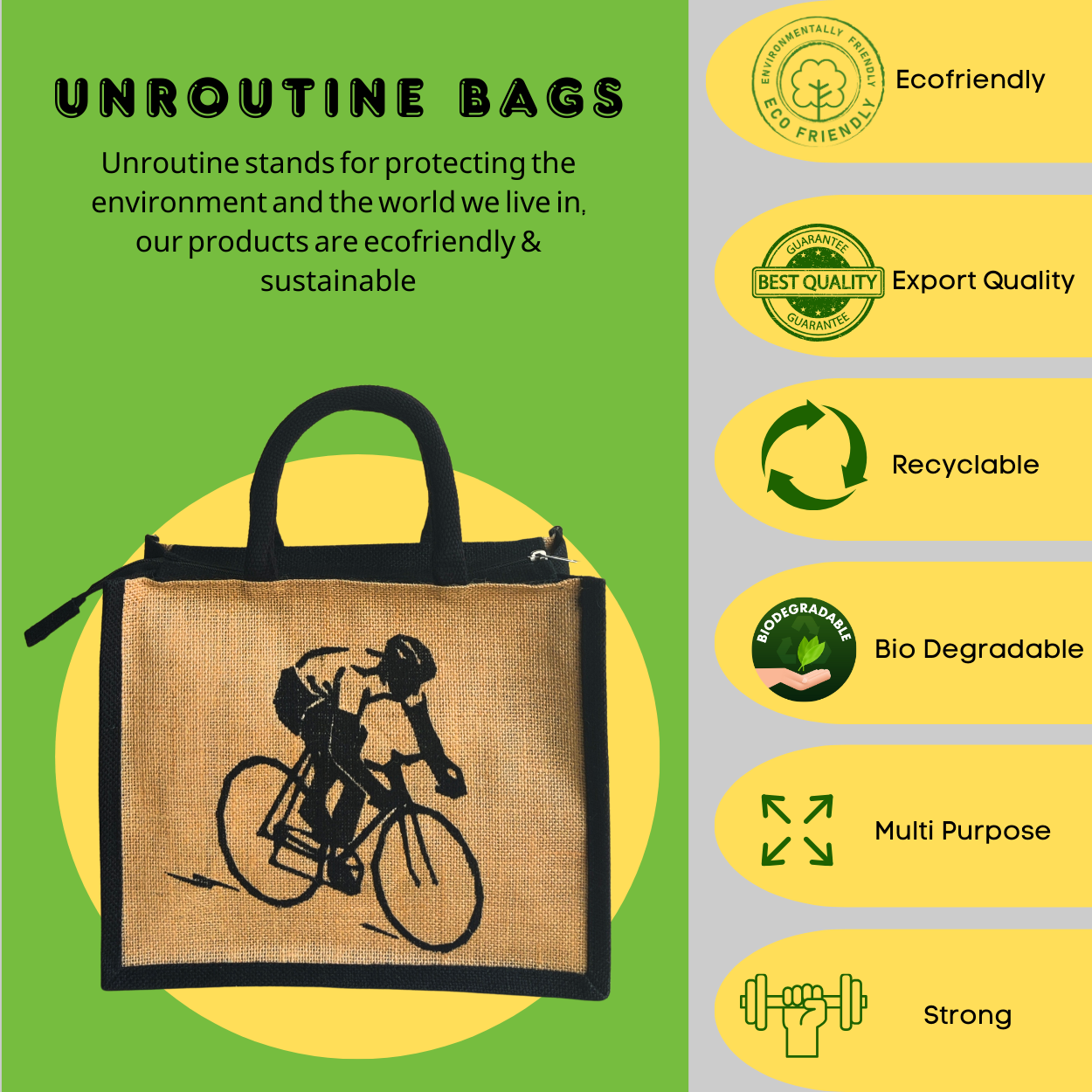 Know our Bags
Why use Unroutine brand of jute bags?
Our bags are made from virgin-quality jute fabric sourced directly from the
most reputed jute factory in Kolkata. These are then cut to size and stitched
by industrial-grade sewing machines using high-quality materials like zippers
and threads. Our workers are skilled and have been working for years.

Why should you switch to jute bags?
Jute bags are 100% eco-friendly, 100% natural, and 100% biodegradable. Jute
bags are reusable and recyclable. Each jute bag prevents more than 100 plastic
bags from polluting our Earth.

What use can the bag be used for?
This is a multipurpose jute bag and, besides using it as a lunch bag, can be
used as a carry bag for small office items like stationery or miscellaneous
items.

How long will the bag last?
Jute bags are extremely durable and would easily last for more than a year
under normal usage conditions.

Is this bag eco-friendly?
Jute bags are 100% eco-friendly, 100% natural, and 100% biodegradable.

Are jute bags waterproof?
Jute, being a natural material, is not waterproof; however, the jute fabric is
water-resistant. But it is advisable to dry the bag in the open in case jute
bags get wet.

What kind of care do you need to take of jute bags?
Jute bags are extremely low maintenance, and you can just use a coat brush to
dust off any dirt.

How are Unroutine bags different from others?
Unroutine has its own manufacturing and design center. This enables us to have
control over the entire manufacturing process and ensure quality products.